| | |
| --- | --- |
| | For more than twenty years we have relied on very special test benches to develop our products. Confidence and trust is something you only earn over a period of years. It's a necessity to deliver to promises, it's a requirement to exceed expectations. Around this simple concept we at BJ have built our reputation. A fine example of Thai industrial renaissance during the eighties, we have always thought it essential to combine culture with innovation. |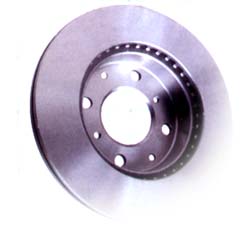 Starting from that very first business idea, today our overall skills and unrivaled experience in brake technology have built an understanding of the most demanding applications and designs. Serving after market in passenger car, light truck, commercial vehicle, and the most prestigious racing teams, we have formed the capability to fully understand the requirements of your business. Our products encompass the highest excellence in design, development, and testing of brake discs and drums with the most advanced technology to machine and control them.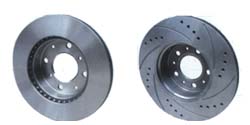 BJ strategy has always placed emphasis in new product development, the use of innovative materials and the adoption of advanced process technology. The company owes the continued improvement of its market position, its reputation for dynamism and its ability to pre-empt future development in the various markets in which it operates to the substantial investments made in these areas. Today, the company employs over one hundreds of workers and engineers in the departments of product engineering. These persons interface closely with clients in the automotive markets in order to develop the products that will enter production in two or three years time.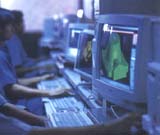 BJ engineers rely on a network based on 3D CAD such as ,Solid Work ,Cimatron ,Smart Cam and etc. This allows a form of designing originating from the solid model drawing.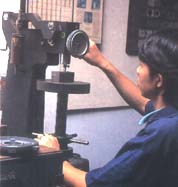 The prototypes resulting from the design phase undergo various types of tests to analyze and verify their static and dynamic behavior. BJ uses the methods from the real road test bench which is able to reproduce the braking cycle as per the specifications. Furthermore, resistance testing is carried out in the presence of difficult conditions like climatic extremes and salt water. From these tests come the severe product specifications of BJ braking systems. Normal driving conditions as well as steep mountain passes and famous racing circuits.
>> See our company's profile and customer list
here
---
BJ MOTOR PART, CO.LTD.
383/141-2 Vorajak Centre ,Chakapatdipong Rd. Pomprap Bangkok 10100 Thailand.
Tel. (662-224-5978), (662-224-6580-2), (662-225-7237), (662-621-7513-4)
Fax. (662-225-7238), (662-621-7514)
Copyright 2001,BJ Motor Part Co.Ltd., All rights reserved.